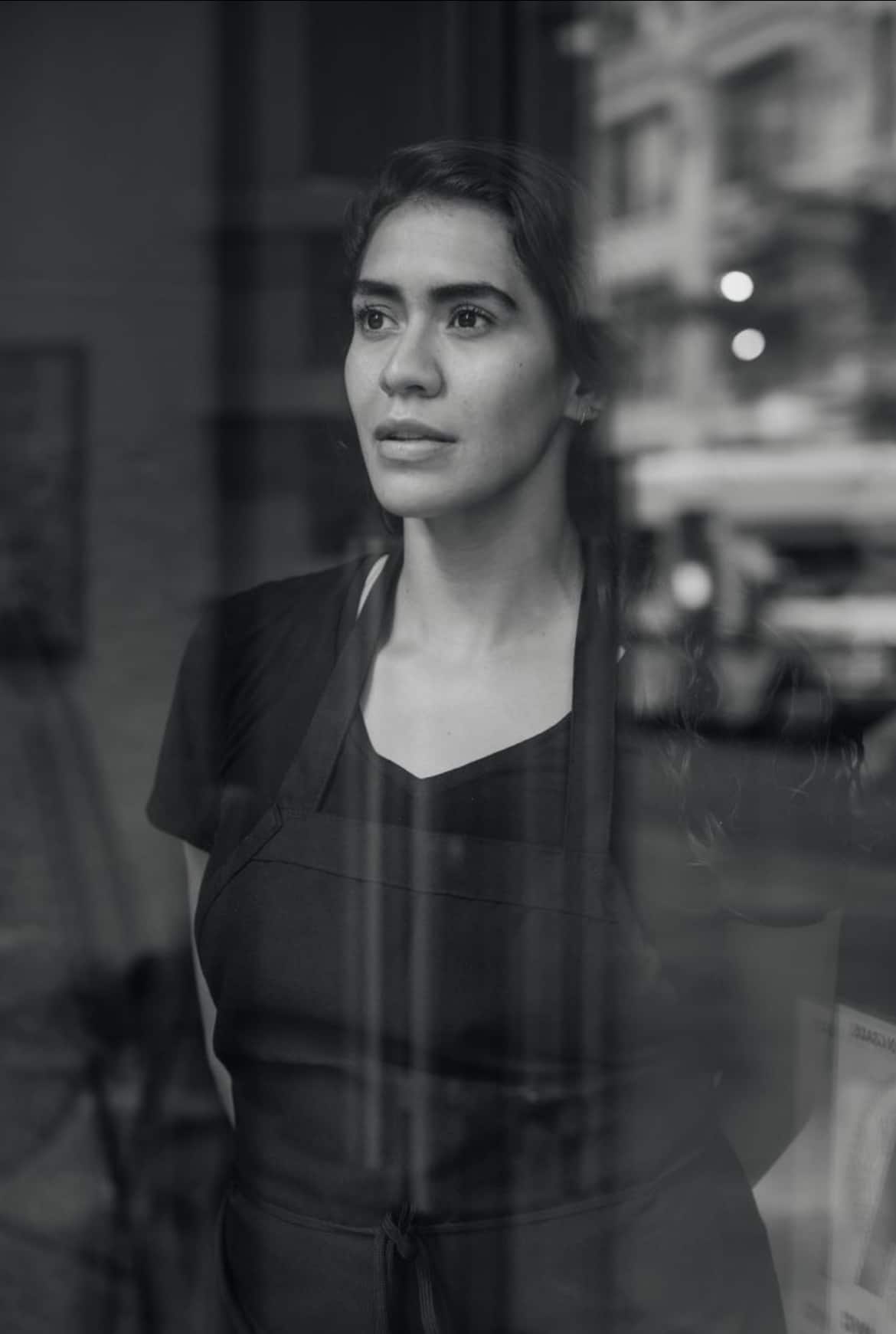 A night with Daniela Soto – Innes
An eat with me experience to benefit the Care With Me Foundation
For one night only
Rated #1 female chef of the world 2019 by The World's 50 Best Daniela Soto – Innes creates an authentic culinary journey at the Baia Beach Club within the Mondrian Miami. As the youngest chef to ever achieve this award and selected by her peers, the visionary approach to crafting her art has left us all very inspired.
5:00 pm sunset cocktails
5:30 pm Art Auction
6:00 pm your culinary journey by Daniela
A $545 donation includes all taxes and fees and is to benefit Care With Me Foundation
Daniela Soto-Innes is the former executive chef and partner at Cosme, Atla and Elio restaurants. She was named the "World's Best Female Chef" by The World's 50 Best Restaurants in 2019. She comes from a long line of women who love food and cooking.
Visiting food markets and restaurants in Mexico City from a young age, she was instilled with curiosity for flavors and interest in baking. At age 5 she was placed in after-school cooking classes and never looked back. After moving to the U.S. years later, she enrolled in the culinary program at her career academy high school from which she was recruited to work at The Woodlands Waterway Marriott at age 15.She continued working for the company for three years. She then moved to Austin, Texas where she graduated from Le Cordon Bleu College of Culinary Arts.
After traveling and staging at restaurants in Texas, New York, and Europe, she joined Brennan's of Houston where she worked throughout the whole kitchen helping Chef Danny Trace create tasting menus. Two years later, she joined the progressive American restaurant Triniti, followed by the charcuterie driven restaurant Underbelly with Chef Chris Shepherd, a mentor who pushed her to become a leader in the kitchen.
After a stage in the kitchen of Pujol, Soto-Innes was offered a full-time position working alongside Chef Enrique Olvera. In 2014, she opened Cosme in New York City as Chef de Cuisine, where she quickly began garnering praise as one of the city's top young chefs. After just a year and a half in the role, she was named the James Beard Rising Star Chef of the Year.
Driven by a vivacious spirit cultivated by years of competitive swimming, she has goals of one day following in her mother's footsteps by opening a cooking school for children. Daniela believes that the simplest food can inspire the imagination most of all, and she makes her dishes meaningful by "finding the secret life in each ingredient."