Care With Me Foundation, LADLE, Movida Maya, & KKIS have joined together to create an innovative child development program including: art, wellness, culture, education, scholarships, and environmental awareness.
These 4 NGOs have partnered to create the FULL CIRCLE CHILDREN'S PROGRAM for these children to become The Creative Thinkers of the Next Generation.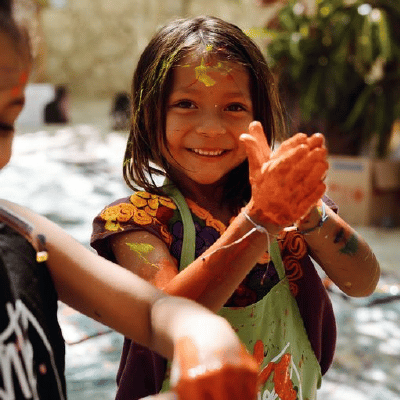 Our total goal for 2022 is $200,000 pesos
Will you help care for a child's enrichment and education from preschool through university?
The NIGHT ART PARK admission fees partially fund these organizations all year round.
In the last 6 months, Care With Me has donated almost $100,000 pesos (more than $30,000 pesos to each LADLE, MMT, & KKIS) and helped raise over $50,000 pesos for scholarships for KKIS students to study high school and university in Mexico.