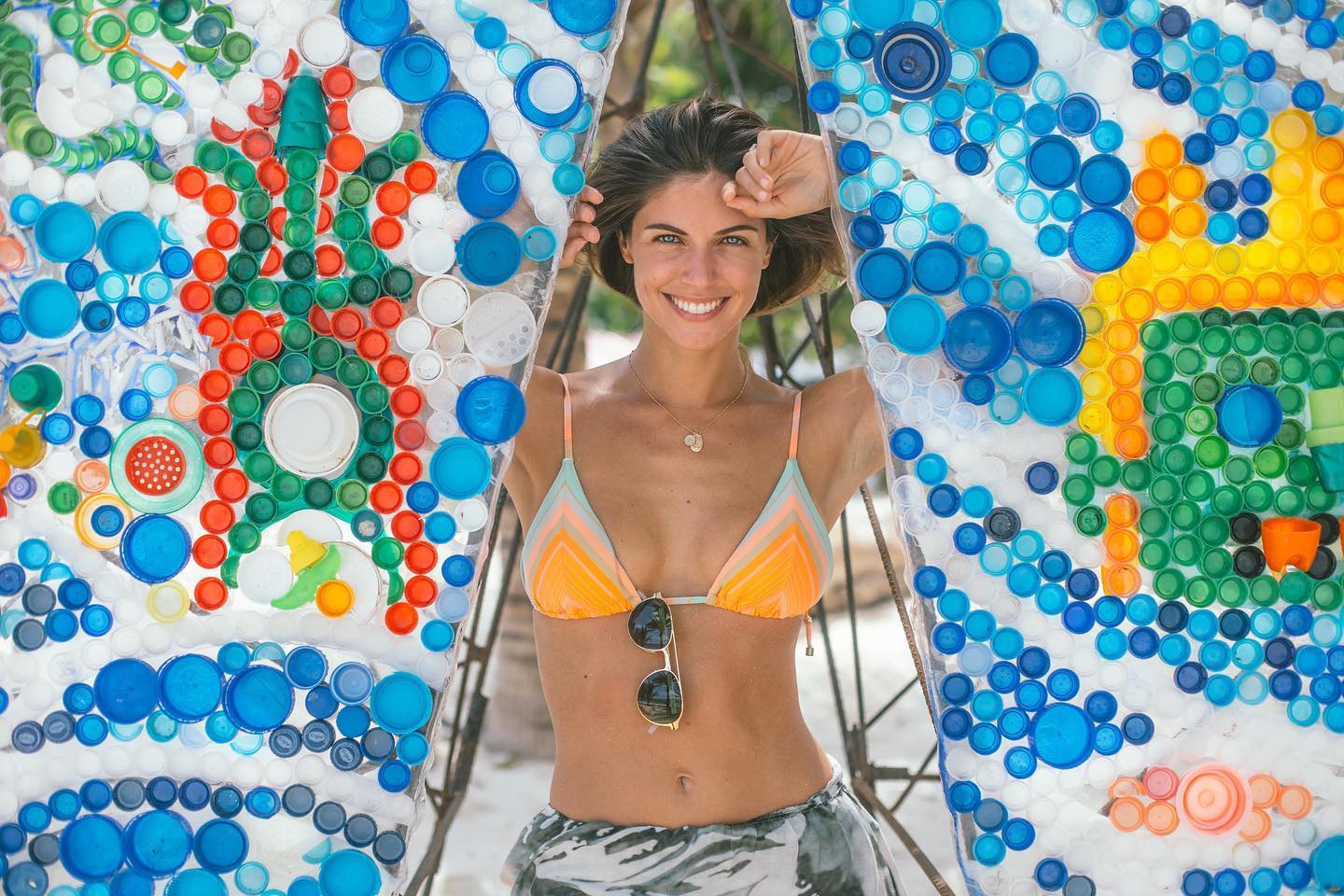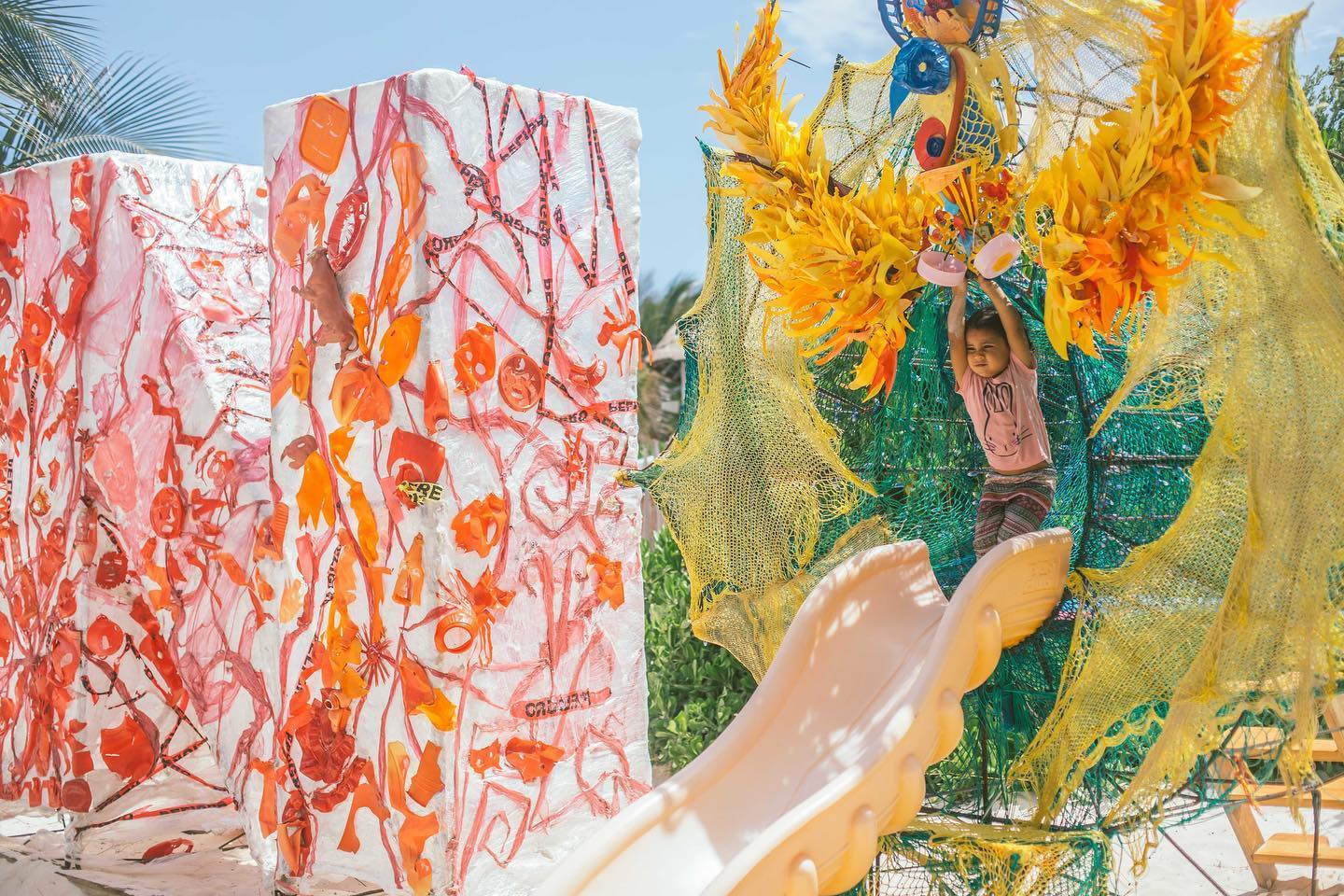 CARE WITH ME ORGANIZED 12 BEACH AND CITY CLEANUPS IN 2018
During April and May 2018, Care With Me organized 12 beach and city cleanups in which Art With Me staff, tourists and locals participated in different locations such as the Tulum hotel zone, Sian Kaan and the Tulum urban area.
After this action, a total of 2.5 tons of waste was collected and sorted by color and type. Afterwards, 10% of the waste was used to build a collective art piece.
It's important to note that Care With Me has the initiative to enrich the community, preserve the natural environment and strengthen artistic development through conscious and sustainable practices. In 2018, solid waste management was chosen as one of the central environmental issues for its activities. This was due to the threat it has on the Mesoamerican Reef System (SAM), the ocean and the local population of Tulum.
Care With Me is aware that the growing demand for tourism development in Tulum is threatening its natural resources and impacting recreational activities, landscaping, protection against natural phenomena and prevention of erosion due to the lack of adequate management of the Solid waste. So, we decided to take action and organize 12 beach and city cleanups.
Art has great power to trigger a change of emotion and impact. So, creative arts were used as a catalyst for this action, in order to open the heart and create awareness.
One of the most outstanding pieces was "NOW". This piece was designed to represent more than nine types of plastics that are found reaching the coasts of Tulum from more than 58 registered countries.
To create this piece, plastic was collected throughout Tulum from the beaches, to the towns, during weekly cleanings over a period of 5 months.
This art piece was a collaboration of more than seven artists who came together to clean each piece of plastic and build it in the shape of a rainbow. Designed to be a functional work of art with a powerful message.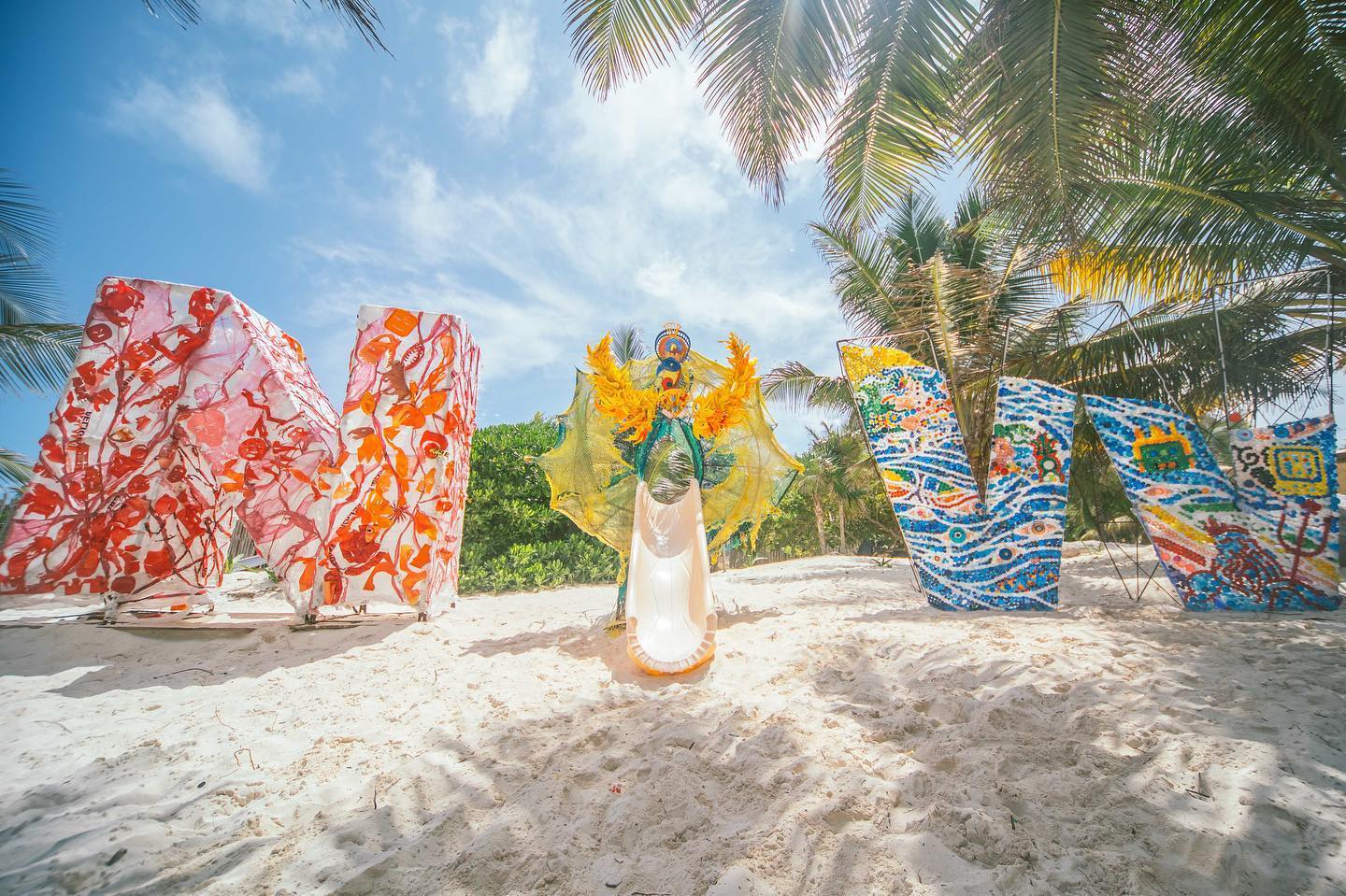 To this day, Care With Me continues to create ecological programs aimed at the ethical management of solid waste. At the same time, we carry out multigenerational educational and experiential activities that include talks, panels and demonstrations. We invite you to visit our Actions section so that you can be informed about the most recent actions of our foundation.